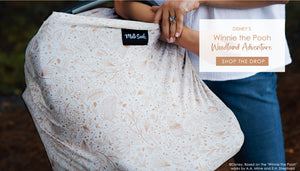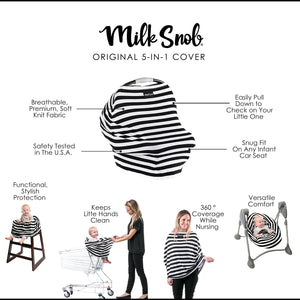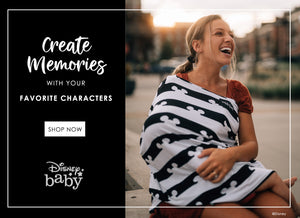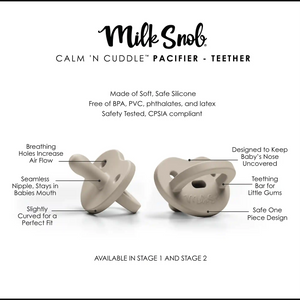 YOUR BABY'S NEW FAVORITE PACIFIER


What Moms are Saying
★★★★★

I love it!!! Perfect for nursing, amazing for shopping carts, and honestly an insanely soft blanket for when you need one. I always have one in my diaper bag. My little one is 7 months old and don't see us slowing down use ever!!!

KK

Waco, TX
★★★★★

This is the only pacifier my breastfed baby likes. Its great because its all silicone so she can chew on the whole thing and can easily get it into her mouth by herself.

Jo

Buffalo, NY
★★★★★

We have original covers, loveys, blankets, & now sleep sacks. Over 20 of their products and each one continues to amaze me. The sleep bag is thick & provided just the right amount of comfort and weight to help our daughter sleep.

Harper

Kuna, ID
★★★★★

Love keeping our baby covered while we are out in public and makes me feel like I'm keeping my baby safe from germs, Sun, dust. Plus you can also use this as a shopping cart cover too! Highly recommend every parent purchase this.

Alyssa

Las Vegas, NV
★★★★★

So soft and stretchy!! Great blanket for swaddling, took one to the hospital and got tons of compliments on it from the nurses about how nice it was. I got 3 because I love them so much!

Madison

Nashville, TN
After unsuccessfully searching for a well-fitting and stylish infant car seat cover that provides protection against the elements and allows proper air circulation, Melanie Disbrow designed and created her own. The Milk Snob Cover (initially known as the Paparazzi cover) was born, becoming an instant and iconic success. Its added utility as a nursing cover, highchair cover, shopping cart cover and infant swing cover made it a new baby essential—a must-have for mothers everywhere.  The Milk Snob team continues their enthusiastic pursuit of creating beautiful and functional products for moms and their children around the world.
Milk Snob is headquartered in Richardson, Texas, with a warehouse nearby.
Melanie Disbrow is the founder and CEO of Milk Snob.
In addition to the traditional applications for nursing and car seats, it can also be used for shopping carts, high chairs, swings, and more making it one of the most multifunctional covers on the market.
Yes, all products have been safety tested in order to pass all US safety regulations and required certifications, including CPSIA, CPSC, and OEKO-TEX.
Yes, Milk Snob aired on ABC's Shark Tank in 2016, Season 8, Episode 8.